About KIDSAFE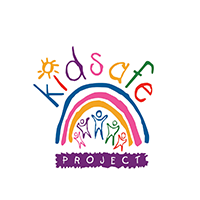 The KidSafe Project Society provides nurturing, safe havens for at-risk inner-city elementary school students when schools are traditionally closed in Vancouver's East side. School is where children learn, play, eat, make friends, discover role models, develop life-long skills and find help in a crisis.

KidSafe keeps schools open after hours and during Winter, Spring and Summer breaks for at-risk elementary students from the ages of 5 to 13.

Providing safety, healthy meals, learning and recreation activities in a caring, fun environment, the objective is to ensure these vulnerable children have the opportunity to shine.
Serving nearly 400 children, the project runs free of charge thanks to the generosity of individuals, businesses, governments and organizations that want to make an impact within their community. The KidSafe program has now been expanded to include 8 schools in Vancouver's downtown Eastside and has continued to support the community during the Covid 19 crisis.
One wonderfully successful fundraising event, in addition to many others such as selling greeting cards featuring the artwork of KidSafe kids, is an annual golf tournament held for many years at University Golf Course. The tournament which was scheduled for August 2020 at Point Grey Golf Course could not go ahead because of the Covid pandemic.